We firmly believe that we can only evolve sustainably and see lasting success when we act responsibly ‒ economically, environmentally, and socially. That's why we make decisions based on long-term thinking, and plan partnerships with an eye on the long haul. By basing our company headquarters in Hartmannsdorf, we were able to bolster the local economy and turn it into a permanent home for many KOMSA employees. We strive to create an excellent environment and long-term prospects so that our employees can look forward to a future in their region.
Eco-minded Logistics
Our logistics division ships out around 3 Mio. packages per year ‒ that's approximately 12.000 dispatches a day on average. So of course we are always looking for new ways to transport our products in the most environmentally-friendly way possible. Today, our logistics error rate is under 0.02 per cent.
KOMSA works increasingly with CEP service providers who are taking steps to offset their CO2 emissions in transport. The air cushions used as filling are made from 50-80 per cent recycled materials. A maximum of two grams of this material is used in each package. The paper and card used as transport packaging are made from 100 per cent recycled material.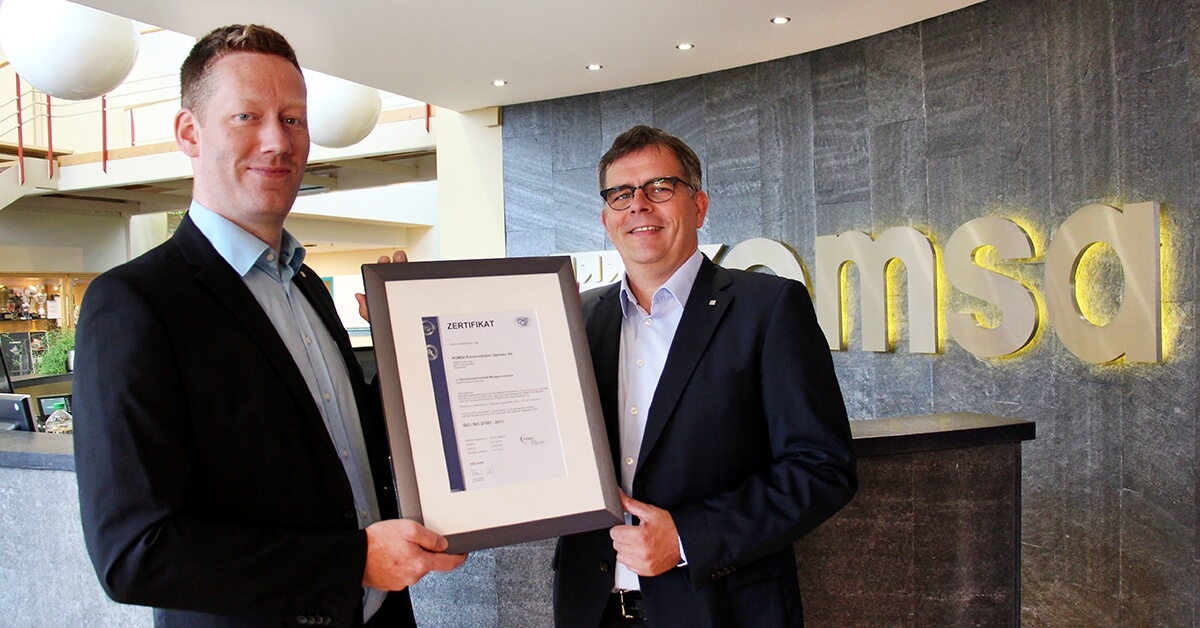 Audits & Certifications
As a responsible operator of buildings, properties and plants, at KOMSA we are keen to ensure that we use energy efficiently. This is regularly verified by independent energy audits in accordance with the standard DIN EN 16247-1.
The KOMSA subsidiary w-support.com is a certified waste management facility for used equipment and batteries. Furthermore, w-support.com's entire repairs division is certified to ISO 9001 standard. Our clients can therefore rest assured that we will deliver consistently high quality.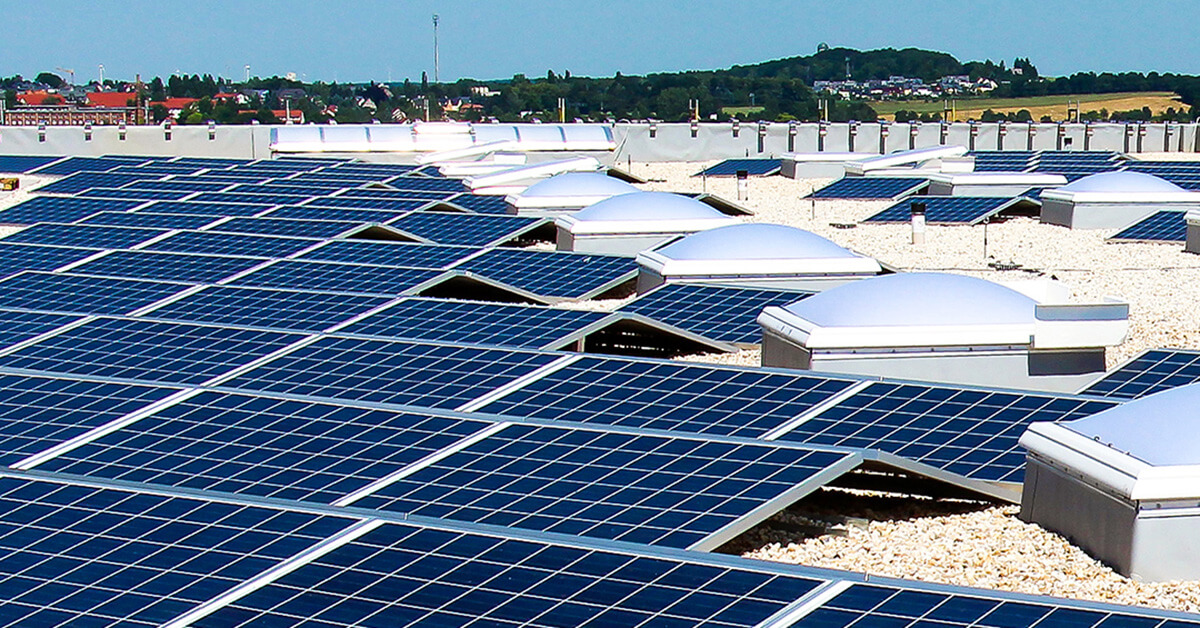 Ecological Construction
For us, sustainable operations means acting in an environmentally responsible manner and protecting our resources. That is why we use energy carefully, prefer to work with regional suppliers, and take an ecological approach to constructing our buildings..
Our aim: to produce all our own energy by 2025. Thanks to our rainwater tanks, for example, we save 4,000 m³ of drinking water per year. We use the wastewater from handbasins and showers to supply our toilets. Doing this, we save another 1,250,000 litres of drinking water per year.
By employing LED technology throughout KOMSA, we use 300,000 kWh less electricity every year. This cuts our CO2 emissions by 142.2 tons of CO2 annually. With each photovoltaic system we install, KOMSA gains 100,000 kWh a year and saves an additional 47.4 tonnes of CO2. Additional energy production facilities are to come over the next few years.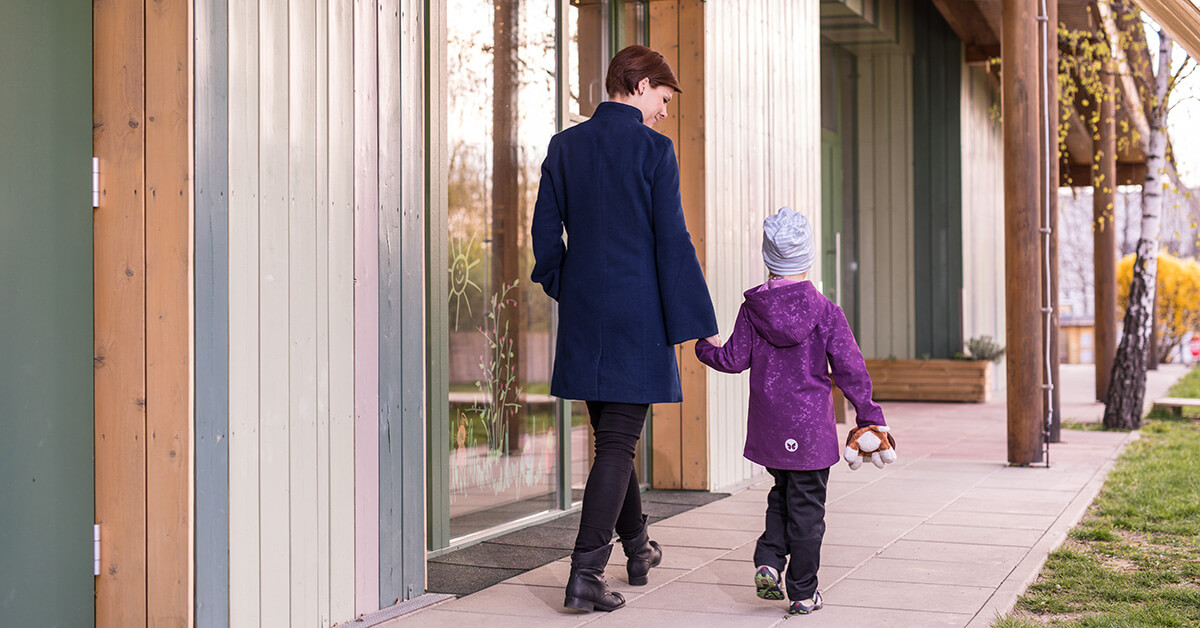 Corporate Social Responsibility
KOMSA is committed to ongoing employee development and advancement; we encourage employees to get actively involved in shaping our business, and we foster a transparent company culture. Thanks to our company day care centre "Weltenbaum", we help our employees maintain a good balance between family and work. We also set up a donations programme to encourage social engagement among our employees, and we form close partnerships with educational institutions.
In addition, KOMSA employees benefit from numerous employee perks (for example, company pensions, flexible work time models, sport and health services, special conditions).
To us, social responsibility also means ensuring cultural diversity, making sure that women have the same opportunities as men, and supporting young people. This isn't just something we say: it's what we do. Expressed in figures: 1.170 employees from 17 countries work at KOMSA; the average age is 38. The proportion of women working here is 48%. Since 1995, KOMSA has trained 316 employees starting out on their careers.
---
---