Federal and state governments are keen to see schools and educational facilities better equipped with technology: by 2024, a total of five billion euros (~ €137,000 per school) has been earmarked to help digitalize our education system, by funding the supply of Wi-Fi, smart boards, and cloud services.
From our many years of experience, we know all too well that good communication solutions are only half of the story: systems need to be installed correctly, maintained properly, and teachers have to know how to use the technology.
That's why we offer a full package: with our Germany-wide, certified partner network, we discuss and analyse your requirements with you, help you find the right system, and also take care of installation and maintenance. Moreover, we can also assist with developing the technical and educational concepts that you need to apply for funding from the DigitalPakt programme.
Many of our manufacturing partners have developed solutions designed especially with education providers in mind, so you can feel confident that the technology really is suitable for your school, that it is of a high quality, and will get you fit for the future.
Advantages for education providers
Consulting ‒ competent advice and recommendations

Design ‒ support with strategy and concept development

Software ‒ authorized supplier of many renowned manufacturers

Hardware ‒ immediate installation for the digital classroom

Financing ‒ different, customized financing models

Partner network ‒ projects executed across Germany with regional partners

Academy ‒ training courses & lessons for users

Support & service – long-term support for each respective solution

Data security through solutions with regular data centres in Germany
KOMSA Group Services
Digital Classroom
Implementing modern technologies successfully means learning and experiencing interactively. To make sure everything goes to plan, we will equip your school: we offer the right technical solution for you to create an exciting learning culture and design your lessons efficiently and creatively.
This gives you the space to focus all your energies on delivering excellent educational content while KOMSA takes care of everything else.
Infrastructure Expansion
Cloud solutions are the method of choice for a modern infrastructure: they save on costs, don't have to be installed locally, are readily available, and can be increased or reduced as necessary.
Furthermore, schools themselves won't need to retain qualified IT staff for care and maintenance. One big advantage here is that we have a direct connection to all large, German network operators and broadband service providers.
Collaboration Solutions
Applying smart and reliable network and communication solutions, KOMSA helps you create a modern and digital learning environment in your school, which in turn helps teachers and students to work together securely and with confidence.
We supply communications platforms that comply with data protection regulations, which teachers, students and parents can use to interact individually or in groups, or share documents, through chat, video or phone. These solutions are tailored especially towards the needs of schools.
Technical Service & Support
Boasting one of the biggest networks of regional service partners, we are reliably able to manage and monitor digital solutions across Germany.
We offer a one-stop shop for consulting, installation, maintenance, and management and monitoring. Technical support is available in the form of a regional service partner.
Devices & Accessories
As an experienced and multi award-winning wholesaler of digital products, we enjoy long-standing partnerships with around 200 international manufacturing partners.
We are therefore in a position to meet your individual technical requirements and find the right devices for you, including all accessories. Furthermore, we are on hand to offer support throughout the product's entire useful life. If a device breaks, we repair it. If you no longer need the device, we will take it back and refurbish it for resale, or recycle it – making it even easier for you to implement your required technology affordably and in a straightforward way.
Education & Training
The KOMSA Academy supports you with up-to-date, free information & training courses on the DigitalPakt programme.
Our services also include webinars for various application cases to introducing solutions developed specifically for schools. We also provide support through video tutorials, FAQs, and projects that have already been rolled out at educational facilities.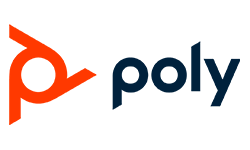 ---
These services may also interest you