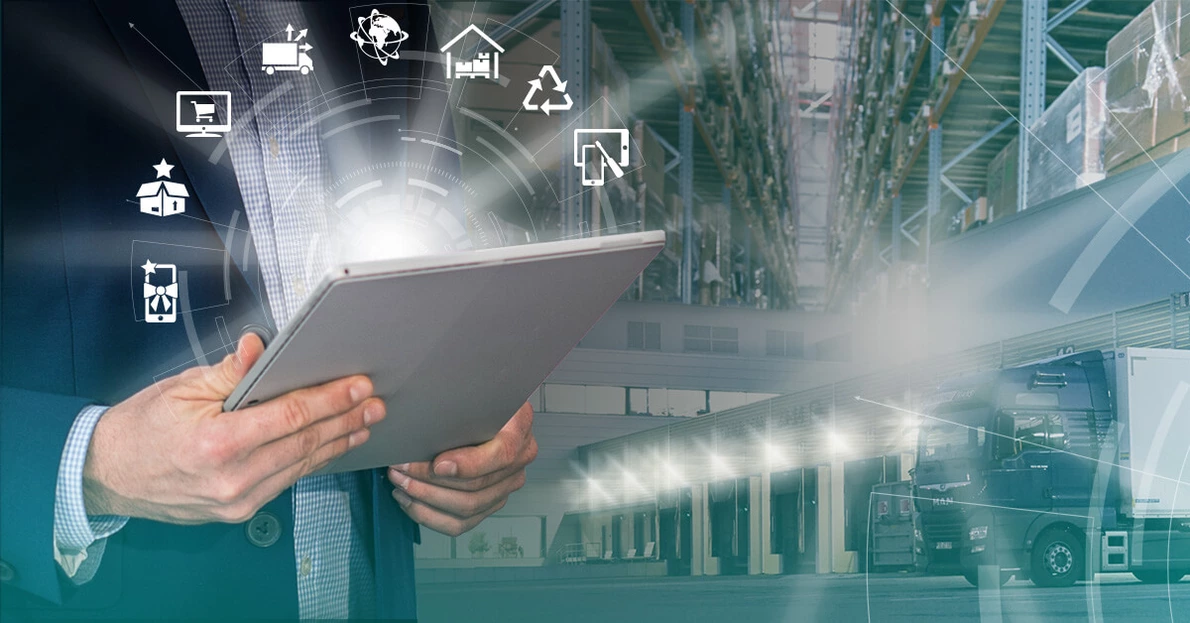 As a digitalization partner, the KOMSA Group helps large companies and public sector clients future-proof their processes, cut costs, and boost productivity.
The team at KOMSA Services GmbH takes on the full range of warehousing and shipping services, kits out mobile workplaces, and provides the technology for projects that require processes, machines or products to be networked and made "smart".
Our one-stop-shop pledge applies here too: we are with our customers all the way, from the initial consultation to setting up and maintaining systems as operations continue. Are you planning a digitalization project? We'd love to help!
Managed Services
We will help you plan and implement your IoT project, and can provide further support as operations continue, with services that make it easier to control your device infrastructures. We can also undertake tasks such as data collection and monitoring.
Fulfillment
In addition to our standard logistics, storage, and customer service solutions, we also offer customized services. Automated and manual processes are linked together using smart technology. This makes you much more flexible and adaptable, whether you're dealing with high volumes or bespoke requirements.
Rewards Shipping
KOMSA supplies high-quality brands flexibly, quickly, and in line with customer requests in individual product bundles. Abiding by our motto "rewards shipping – one-stop shop for quality", we cover all services from consulting to end customer shipping through to after-sales services.
Education
In collaboration with educational institutions, KOMSA analyses the digital requirements for each respective facility; helps clients find the right systems for them; supplies and sets up devices; and also takes care of installation and maintenance. Moreover, we can also assist with developing the technical and educational concepts that you need to apply for funding from the DigitalPakt programme.
More information
---