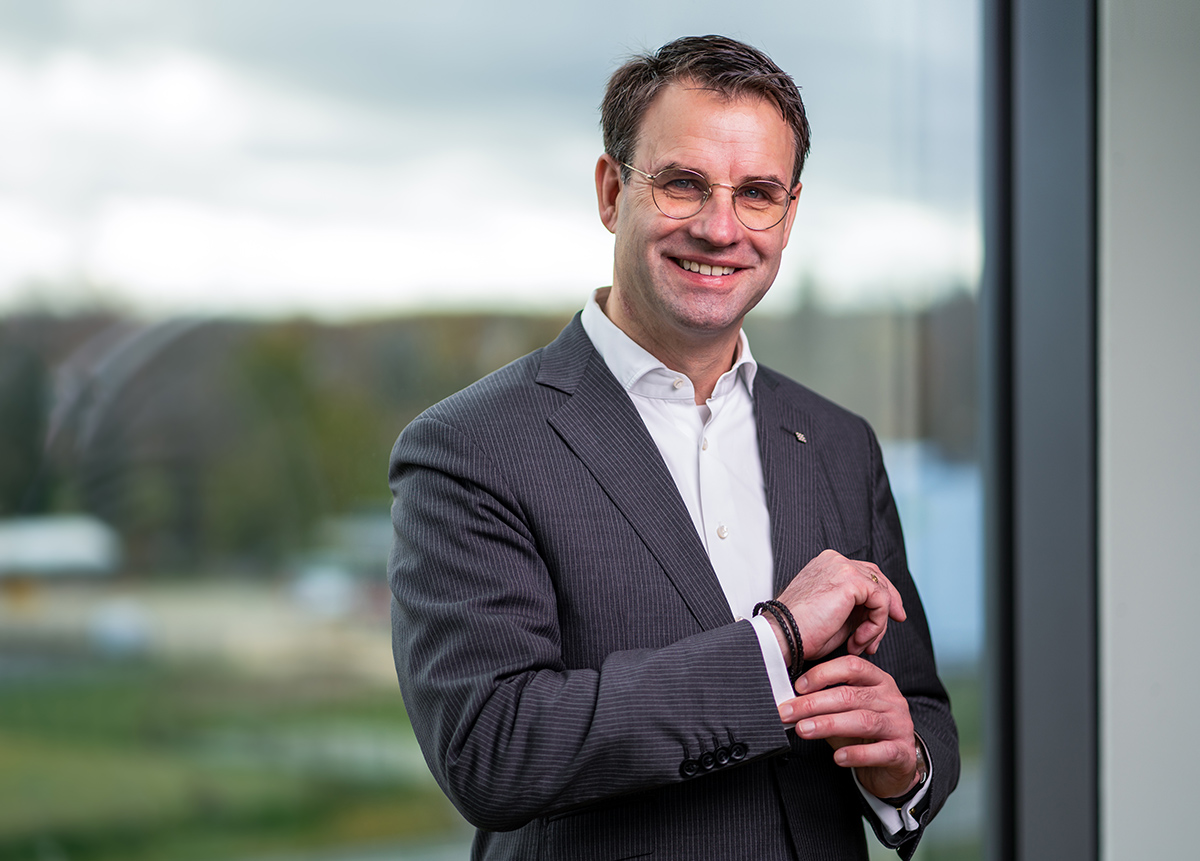 Pierre-Pascal Urbon
Chief Executive Officer & Chief Financial Officer
Pierre-Pascal Urbon (*1970) took office as CEO and CFO of KOMSA AG in May 2020. Through the project Transformation 2020, he has made KOMSA more compact and is now driving the growth of the Professional Managed Services business field (IoT, Digital Schooling) as well as the expansion into the Circular Economy segment and internationalisation. Pierre took a sabbatical in 2019.
From 2005 to 2018, he worked at SMA Solar Technology AG, and was on the management board there from 2006 to 2018. As CEO, he was responsible for strategy from 2011 to 2018. Among other things, Pierre was behind the stock market launch of SMA and its partnership with Danfoss A/S.
He was also in charge of internationalization, its restructuring in 2015, and the development of digital business models. Before this, he worked as vice president in consulting in Frankfurt and London. Since 2021, he has been a member of the advisory board of the battery technology start-up instagrid GmbH (Ludwigsburg, Helsinki). Pierre studied business management at university. He is married with two children.
Away from work:
Pierre is a Morrissey fan, and enjoys listening to R.E.M. and the Red Hot Chili Peppers. He also loves theatre and the opera. documenta in Kassel is one of his favourite exhibitions for contemporary art.
While on his sabbatical, Pierre held his first TED talk, discussing the "energy revolution". He loves travel and enjoys active sports such as sailing and diving.
Steffen Ebner
Chief Sales Officer
Steffen Ebner (*1967) has been with KOMSA since 2013 and was appointed to the board in 2017. As chief sales officer (CSO), he is responsible for the strategic area of retail. His main focus lies on optimizing the retail portfolio and marketing strategy for the retailer cooperative aetka, and on growing business with online marketplaces and system houses.
Before joining KOMSA, Steffen spent 17 years in a number of management roles in ICT and distribution; among other things, he integrated company acquisitions and was in charge of overseas operations. Steffen holds a university degree in business administration. He is married with two children.
Away from work:
Steffen's motto is "life is real". He likes music by ACDC and beats by Hardwell. He enjoys spending quality time with his family and friends. In his free time, he can't resist the mountains ‒ whether for skiing or alpine hiking ‒ where he can switch off and recharge his batteries.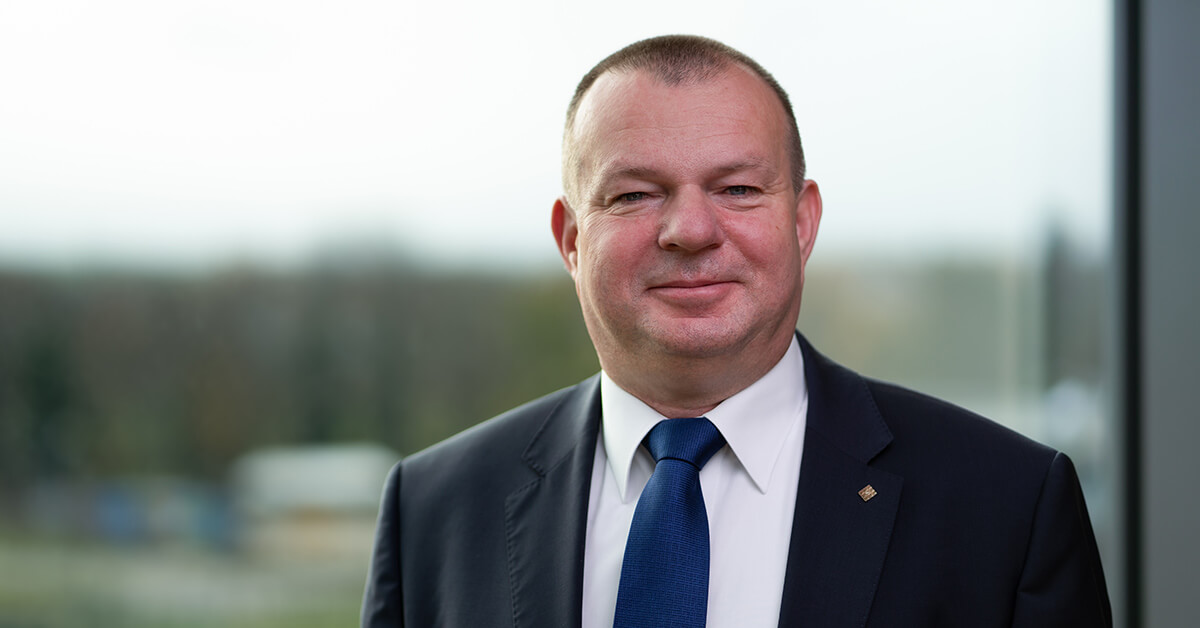 Sven Mohaupt
Chief Operations Officer
Sven Mohaupt (*1968) joined KOMSA in 1994 and was appointed to the board in 2017. As chief operations officer (COO), he oversees logistics, supply chain management and repairs, as well as IT.
Sven channels his attention primarily on boosting efficiency in logistics and repairs; his other main drive is to modernize the IT landscape. Under his leadership, the logistics division won the European Logistics Award in 2019. Sven has performed various management roles within the KOMSA Group, in service, purchasing and marketing.
He studied mechanical engineering, and completed management programmes at the IESE Business School in Barcelona and the Management School in St. Gallen. He is married, and has three children and one grandchild.
Away from work:
Sven has a big family, and they come first in his life. He loves to travel, and can often be found out on the road on his motorbike or camper. Long, leisurely walks and other outdoor activities are important to Sven, bringing balance to what can occasionally be stressful times at work.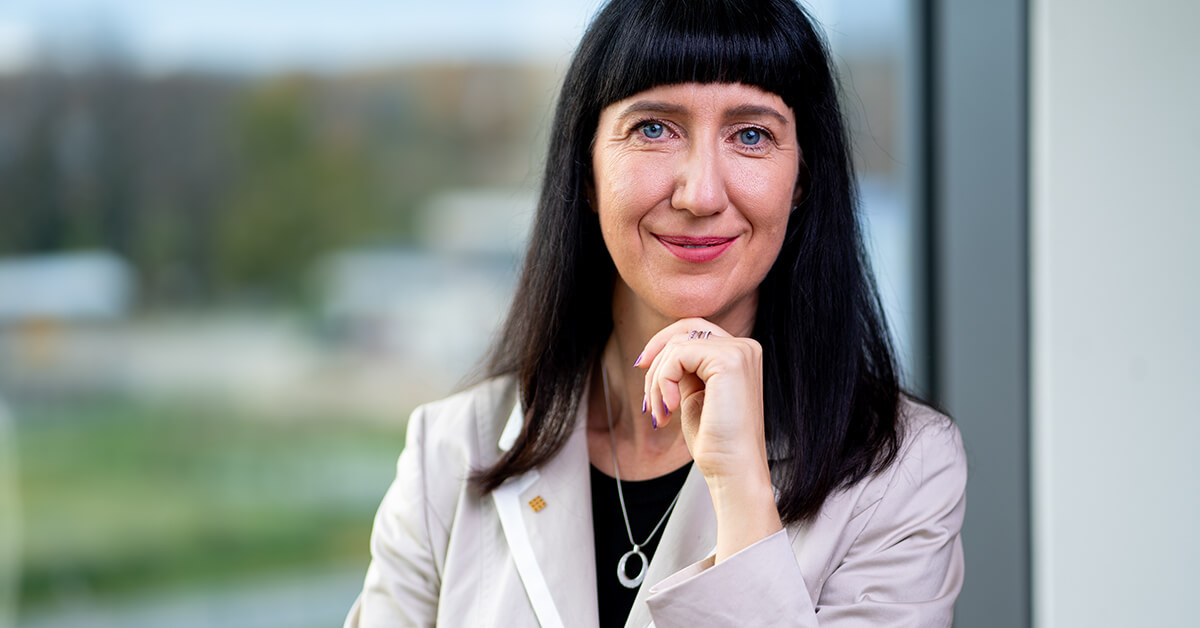 Katrin Haubold
Chief People Officer
Katrin Haubold (*1974) has been with KOMSA since 1999 and was appointed to the board in 2017. As chief people officer (CPO), she takes responsibility for staff performance and cultural transformation to ensure sustainable growth.
Her focus lies on agile organization and staff development, recruitment, and talent management. Katrin has worked in HR since 2004, and took the reins in 2007. She holds a university degree in business administration and mediation. Katrin is married and has two children.
Away from work:
Katrin is passionate about being a mother, and loves gardening and nature. She relaxes through sports such as tennis. Katrin enjoys travelling with her family to discover new people and cultures and to learn new things. If there's any time to spare, she also likes going to "alternative" concerts.
With regard to music bands, above all she is fascinated by the collective approach – nobody would call it agile, but it is. Team spirit, sincerity and tolerance are also important in bands – values that Katrin strongly believes in when interacting with other people.
History
The Swedish-born Gunnar Grosse founded KOMSA in 1992 together with Jürgen Unger and two other colleagues.
Their stated aim: to bring mobile telecommunications to Germany. The start was marked by difficulties caused by the ailing infrastructure of the former German Democratic Republic. However, this wasn't an obstacle for the KOMSA team; instead it spurred them on.
The pioneer spirit of the early days still has an impact on the way KOMSA works today: tackling problems, sticking together, making progress and thinking ahead.
Advisory Board
The two founders Gunnar Grosse and Jürgen Unger stood back from operations in 2017 and now provide support as advisory board members. Kerstin Grosse serves as chairperson of the advisory board.
---