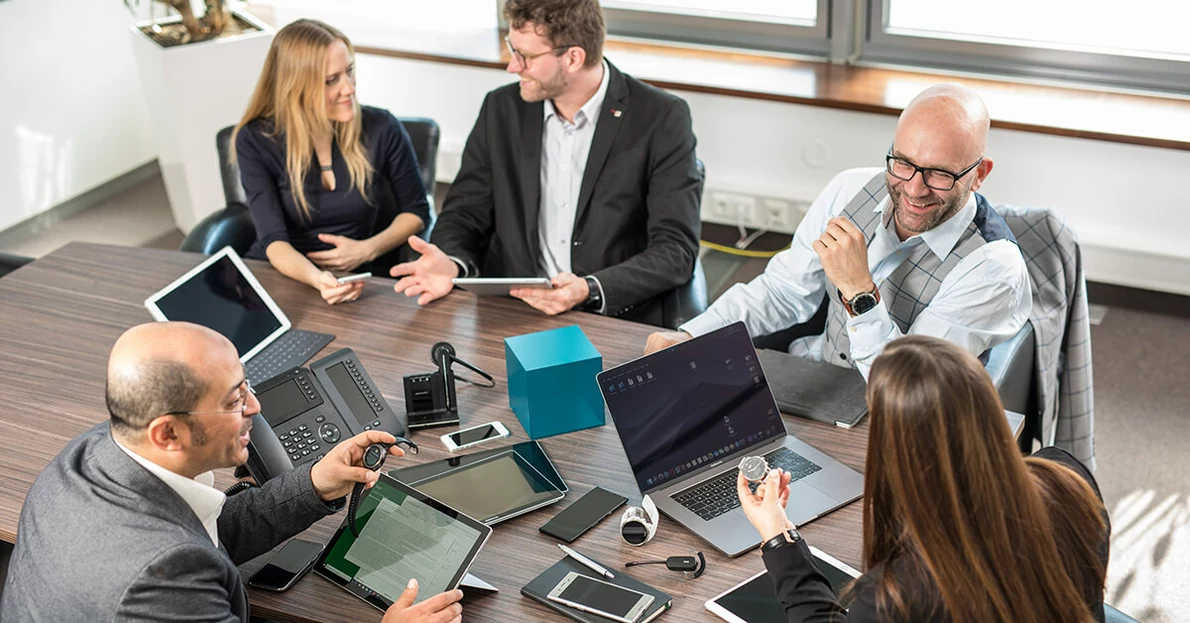 KOMSA is more than just a traditional ICT wholesaler. We also see ourselves as a distributor and service provider. That's why we don't just sell digital products and solutions; we know them and understand them, and we know what's important when it comes to using them in everyday life or the digital world of work. This knowledge supports retailers in providing advice, and lets us offer industry companies valuable feedback on enhancing and developing their products.
We support our manufacturing partners throughout the entire product life cycle – from market launch to returns, repairs and refurbishment. In addition to our range of 35,000 products, we offer our retail partners a versatile assortment of pre- and after-sales services.
Cloud Services
KOMSA boasts a comprehensive portfolio of cloud services – from services that use existing infrastructures to basic solutions through to telephone systems from the cloud.
Network Marketing
We are closely aligned with all network operators, so you will receive the full package to ensure successful network marketing. We will support you every step of the way, from selecting your tariff to tender preparation through to order processing and commission accounting.
Sales Channels
As a wholesaler, we are deeply committed to providing optimum support to over 20,000 retail partners in Germany, Poland, Austria and Switzerland as well as around 200 international manufacturers and network operators. Our support extends from product manufacture all the way to purchase by private or commercial consumers.
Selected Services
We see ourselves not only as a wholesaler, but as a service provider too; a one-stop shop for sales, marketing and other services in the retail business. KOMSA can lend a hand with a range of different services involved in the marketing of digital products.
Range
Our portfolio encompasses 35,000 ICT products: mobile communication devices such as smartphones, fixed network solutions, suitable accessories and wearables, not to mention smart home devices, network marketing products, and a host of other product areas.
---